Here you will find our toilets in a classic design, for the perfect bathroom in period style. We offer close coupled, wall-hung and high-level toilets with classic looks but with modern features. Several models have soft-closing seats and can be selected in several different color designs!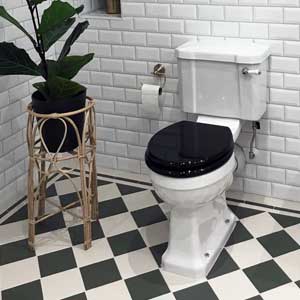 The toilet's entry into Swedish homes
Toilets were not commonly found in Swedish homes until the 1920s due to the constraints that existed for joining the water drainage systems. The toilets were until the end of the 1920s, and all pipelines were external.