Our escutcheons (key plates) are made after originals from late 1800s and early 1900s. Screws are included for all escutcheons. The price includes a pair of escutcheons, unless otherwise stated. Welcome to Sekelskifte!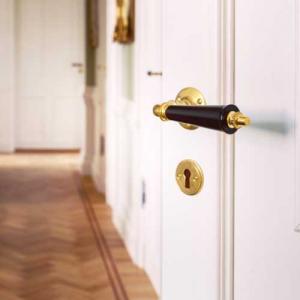 Large selection of escutcheons
We offer a well-stocked range of old-fashioned escutcheons (key plates) in brass, nickel-treated as well as untreated. With our beautiful keyboards, with and without clapper, you can easily get that older, classic and beautiful style in your home.
✓ Low shipping fee
✓ Personalized support
✓ 30-day return policy