Do you love the English style of tiles? Then you should look a little extra on Victorian floor tiles from Winkelmans. If anyone can create beautiful floor tiles, it is them. From us, you buy genuine and periodic furnishings of high quality.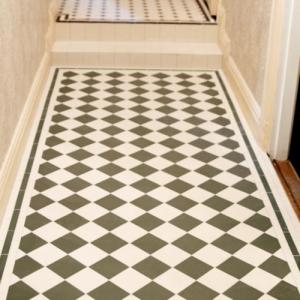 Victorian floor tiles
Our Victorian floor tiles tiles come from the quality producer Winckelmans who has supplied the European market with Victorian floor tiles since 1894.
Floor tile maintenance
The extremely high-quality ceramic tiles can be put both indoors and outdoors since they are frost resistant. They can withstand a pressure of between 3.2 to 5.5 tons per square centimeter, and they are also heat resistant. They do not need to be treated with any impregnation/proofing. Cleaning is done just with cold water. We recommend light gray joints. Here your'll find tips and facts about our floor tiles from Winckelmans.
✓ Low shipping fee
✓ Personalized support
✓ 30-day return policy