If you want period style accessories for your bathroom you have come to the right place. Below we have sorted our accessories in the alloy of chromium and nickel-plated brass. Some products are classic, timeless while some are characteristic of a particular time period. If you want to see more hooks in nickel-plated brass click here.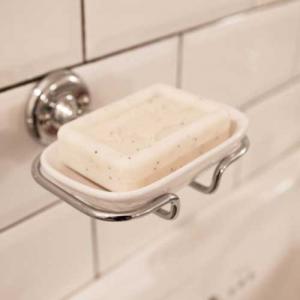 Bathroom accessories in chrome
Sekelskifte has a large assortment of period-style bathroom accessories in chrome. Here you will find everything from toilet paper holders and soap pumps to towel rails and bathroom mirrors in the typical style for the time around the turn of the century. If you are looking for bathroom accessories in brass or bronze you will also find this in our assortment.
✓ Low shipping fee
✓ Personalized support
✓ 30-day return policy