Telephone
+46 8 41 00 93 25

E-mail
For questions or comments, please email: info@sekelskifte.se
For price inquiry and order, please e-mail: order@sekelskifte.se
For financial matters, please e-mail: faktura@sekelskifte.se

Opening hours customer service
Monday - Friday: 09.00-16.30
Opening hours physical store
Monday - Friday: 09.00-18.00
Saturday: 11.00-16.00
Day before bank holidays: 9.00-15.00
Sunday and bank holidays: Closed

Postal address
Sekelskifte
Västbergavägen 43
12630 Hägersten
Sweden
Invoice address

Sekelskifte 1900 AB
Västbergavägen 43
12630 Hägersten
Sweden
Delivery address & Central Warehouse
Sekelskifte
Västbergavägen 43
12630 Hägersten
Sweden
Opening hours Warehouse:
Monday - Tuesday: 08.00-16.00
Wednesdays: 08.00-19.00
Thursday - Friday: 08.00-16.00
Saturday - Sunday: Closed
The happy & jolly staff from left:
Sekelskifte (Reg. no. 556821-7128) was founded in 2010 with the goal to become the leading Nordic retailer of period style construction and interior design products in the architectural styles that were popular during the period 1880-1930, i.e. neo-Renaissance, Art Nouveau, National Romanticism and Swedish Grace. The name Sekelskifte means "Turn of the century" and is in Sweden normally associated with the shift 1800/1900. Our vision is to be our customers' favorite boutique.

The company today consists of 33 employees, all passionate about period style products. Below is a picture of the staff taken at the latest conference on Sandön 5 June 2022.
The happy & jolly staff from left: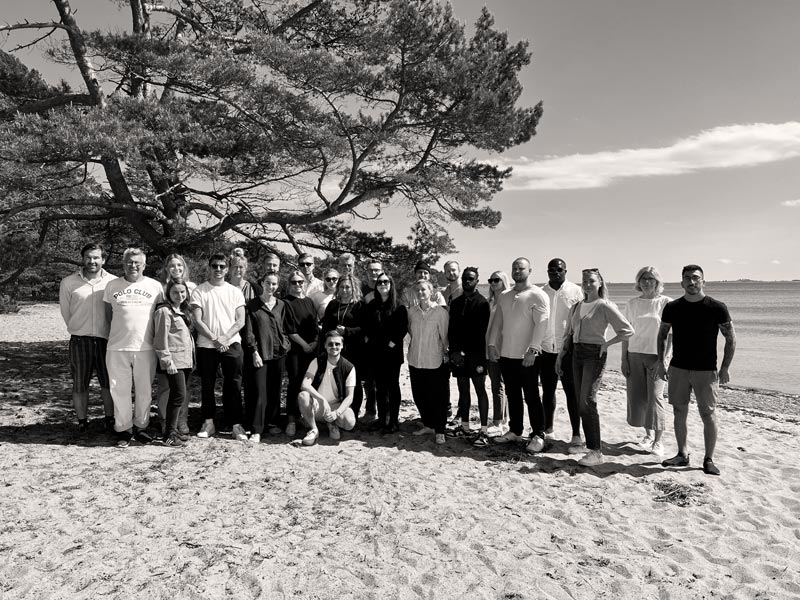 The happy & jolly staff on the above picture:
From left:
Adriano: Grosshandlare
Michele: Gårdfarihandlare & Head of Sales EMEA
Karin: Kamerala angelägenheter
Carolin: Magasinmedarbetare & svart bälte 3:e graden i paketering
Edward: Manufakturhandlare & Bodknodd (butik)
Nanna: Diversehandlare & telefonvirtuos
Klara: Galanterihandlare (butik)
Oliver: Magasinmedarbetare kakel & klinker
Mia: PR, Web & Global head of picture manipulation
Marcus: Styresman öfver Diversehandlarne
Alexander: Den vördige och högaktade kamrern
Linnea: Diversehandlare & telefonvirtuos
Ulrika: Diversehandlare, telefonvirtuos & Head of snacks supply
Thomas: Directeur Logistique & studentikosa sånger
Herman: Förman kakel- & klinkermagasinet
Simona: Diversehandlare & telefonvirtuos
Jennie: Galanterihandlare (butik)
Emil: Brädgårdsmästare
Broke: Magasinmedarbetare kakel & klinker
Kennedy: Magasinmedarbetare trä & chauffeur
Louise: Käuferin
Mårten: Magasinmedarbetare & Indrivare
Amadou: Förman paketeringsmagasinet & Truckvirtuos
Alicia: Käuferin
Lisbeth: Directeur de boutique Karlavägen (butik)
Jonas: Styresman öfver magasinet

Missing in the picture:
Linn: Produktuppfinnare & Des médias sociaux
Hampus: Manufakturhandlare & Bodknodd (butik)
Emma: Galanterihandlare (butik)
Emilia: Galanterihandlare (butik
Jonathan: Förman magasinet
Lisa: Magasinmedarbetare & svart bälte 3:e graden i paketering
Rasmus: Magasinmedarbetare & Proteinansvarig