Here you'll find our architraves, all based on models from late 1800s and early 1900s. Our door and window architraves have very high quality and are planed by twig free pine from northern Sweden (some few twig marks can occur).

The listed prices are per meter including VAT but excluding home delivery.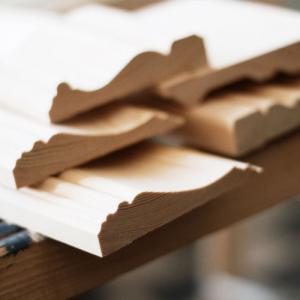 Door and window trim
If you are looking for stylish window lining for both older and newly produced houses or apartments you have come to the right place. We have a wide range of door lining and window lining in all kind. The turn of the century is experts in typical building and interior products.