Our classic wooden or metal brackets are perfect for assembling a classic sturdy coat rack or even a vintage-style shelf for the kitchen. Wooden brackets can also be used as decorative elements for various classic embellishments, such as trimmings on a porch or entryway.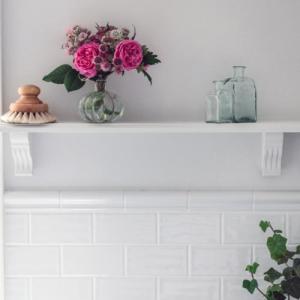 Brackets in wood, metal or brass
If you're looking for old-fashioned brackets for a shelf, you've come to the right place. Here at Sekelskifte, we have a large selection of brackets in a classic style that will allow you to create a perfect, vintage-style shelf in a period-appropriate manner. Choose from several varieties and colors; here you can find brackets in wood as well as in brass or metal. Discover our range above!
✓ Low shipping fee
✓ Personalized support
✓ 30-day return policy